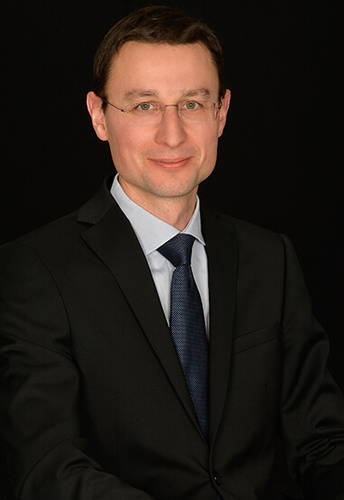 Damien Lanternier
Damien Lanternier, is a CFA charterholder and also holds a Master's degrees from HEC.

He began his career in 2002 at BNP Paribas Corporate Finance as an M&A analyst. In 2003 Damien joined Lazard Frères Asset Management as a buy-side analyst. He then joined La Financière de l'Echiquier in 2004 as a European equity analyst. He became manager of Agressor, a €1.7 bn European equity portfolio, flagship of the asset management company.

In October 2017, Damien joined DNCA Finance. He will manage DNCA's European equity portfolio, Opportunités Zone euro. He will also co-manage Centifolia with Jean-Charles Mériaux as well as the equity segment of Eurose.
Marie-Claire Mainka
Marie-Claire Mainka is a graduate of the ISG international business school and a qualified member of the SFAF (French Society of Financial Analysts).

She began her career as a financial analyst, spending 10 years at Ferri and then moving to Natwest. She then worked in European equity sales at Citigroup and RBS.

In May 2015, she joined DNCA Finance as an analyst.