For legal reasons, we can not post the performance of this share

"Invest in companies with a positive environmental and social impact"
At 2019-05-17
Annualized performance
since inception
-
Recommended minimum investment horizon
Net assets
(At 2019-04-30)
Past performance is not an indicator of future performance
Management fees are included in performance. The performances are calculated net of any fees by DNCA FINANCE.
This is not a capital guarantee fund
Fund Managers
Léa Dunand-Chatellet
Léa Dunand-Chatellet, is a graduate of the École Normale Supérieure (ENS), with an agregation in economy and management (university highest-level competitive examination for teachers' recruitment), and is also a member of various committees on the Paris financial market. She teaches courses on responsible investment in some of France's major business schools on a yearly basis and co-authored a key publication in 2014 "SRI and Responsible Investment" (published by Ellipse, available in French only).

Léa started her career in 2005 at Oddo Securities' extra-financial research department, then became portfolio manager and Head of ESG research at Sycomore Asset Management in 2010. She spent five years at the company, setting up and managing a range of SRI funds with AUM of €700m, achieving a top AAA ranking from Citywire. Working within the investment management industry, she developed a pioneering extra-financial model that includes sustainable development issues in the fund management approach. In 2015, she joined Mirova as Equity CIO, managing a team of ten equity portfolio managers, with AUM of €3.5bn.

Léa Dunand-Chatellet was appointed Head of the Responsible Investment department at DNCA Finance in June 2018.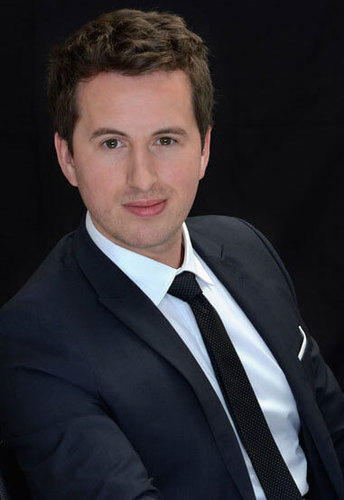 Adrien Le Clainche
Adrien Le Clainche holds a master's degree in Financial Management from Paris X Nanterre University.

He began his career in 2006 with various asset management experiences in the banking groups Candriam, Credit Suisse and Rothschild & Co.

In October 2010, he joined DNCA Finance as a management assistant in the bond and diversified team. He became manager-analyst in 2014 and extended his skills to French and European equities.
Performances
For legal reasons, we can not post the performance of the sub-fund
Briefly
The Sub-Fund's philosophy is particularly to focus on companies that have a strong social and/or environmental impact. This impact is evaluated through their exposure (in terms of turnover, R&D expenses or capex) via the proprietary model of the Investment Manager. The impacts are based on five long term transitions: economic transition, life style transition, medical transition, demographic transition and energy transition.
The Sub-Fund is managed taking into consideration Responsible and Sustainable principles. In this way, the investment process and resulting stock and bond picking take into account internal scoring with respect to both corporate responsibility and sustainability of the companies.
Corporate Responsibility is astounding information's pool used to anticipate companies' risk especially looking at the interplay with their stakeholders: employees, supply chains, clients, local communities, and shareholders…, regardless of the sector of activities.
Besides, the Investment Manager's conviction is to finance the economy based on a long term perspective which results in the identification of sustainability related thematics.
The extra-financial analysis model used by the Investment Manager for the Sub-Fund is a proprietary tool based on the following:
- Corporate responsibility rating,
- Sustainable transition exposure,
- Controversies analysis,
- Companies' meeting and newsflow recordings.

The research and the ratings are made internally by the Investment Manager thanks to corporate disclosures and statement which represent the majority of the used information.
The Sub-Fund applies a proprietary tool developed internally by the Investment Manager to make investment decisions. The risk exists that the models used to make these investment decisions do not perform the tasks they were designed to.
The use of the proprietary tool relies on the experience, relationships and expertise of the Investment Manager's personnel.
Due to the Responsible Investment strategy, the Sub-Fund strictly excludes the following activities:
- Tobacco production,
- Weapons production over than 10% of revenues,
- Coal production over than 10% of revenues,
- Coal in power generation over than 30% of revenues,
- Unconventional oil and gas production over than 10% of revenues,
- Conventional oil and gas production over than 10% of revenues.

The Investment Manager has a strong conviction motto and will focus on approximately 40 issuers.
What objective?
The Sub-Fund seeks to outperform of the following index denominated in Euro: Euro Stoxx NR (Bloomberg ticker: SXXT Index) calculated with dividends net of withholding taxes reinvested, over the recommend investment term.
What breakdown?
- Equities of issuers having their registered office in the Euro zone : from 75% to 100% of its net assets ;
- Equities outside the Euro zone: from 0% to 25% of its net assets ;
- Equities with total market capitalisation below 200 million up to 10% of its net assets ;
- Fixed income securities and money market instruments or deposits if market conditions are unfavourable : from 0% to 25% of its net assets ;
- Other financial instruments (within the meaning of article 41 (2) a) of the Law) up to 10 % of its net assets.

Exposure to exchange risk may reach 25 % of the Sub-Fund's net assets.

The Sub-Fund may invest in fixed income securities and money market instruments from issuers of the public or private sector, depending on market opportunities without any constraint in terms of rating or duration. Nevertheless, investment in "speculative grade" or non-rated debt securities (i.e. which have a Standard & Poor's rating below A-3 short term rating or BBB- long-term rating or equivalent with a minimum rating of CCC) may not exceed 25 % of its net assets. The Sub-Fund shall not solely base its investment decisions and its risk assessment on the ratings assigned by independent rating agencies but shall also proceed to its own analysis of credit.

In all cases, the Sub-Fund will not invest in securities which qualify as distressed or as "in default". Fixed income securities which may be downgraded during their lifetime will be disposed of as soon as possible with due regards to the interest of shareholders.

Special consideration for French investors: to ensure eligibility for the French Plan d'Epargne en Actions (PEA), the Sub-Fund will invest at least 75% of its assets in equity securities issued by issuers with their headquarters in an EEA state that has signed a tax agreement with France, including a clause on combating fraud and tax avoidance.

The proportion of the Sub-Fund's investments in UCITS or regulated AIFs open to non- professional investors (according to the European directive 2011/61/EU) and qualifying as other UCIs according to Article 41(1) of the 2010 Law, shall not exceed 10% of its net asset.

The Sub-Fund may invest in securities denominated in any currency. However non-base currency exposure may be hedged back to the base currency to moderate currency exchange risks. More specifically, futures and currency forwards may be used for that purposes.

The Sub-Fund may use exchange traded or OTC derivatives up to 25% of the Sub-Fund's net assets, including but not limited to, futures contracts and non-complex options negotiated on regulated markets for the purpose of hedging or increasing equity exposure without seeking overexposure.

The Sub-Fund can also operate on the foreign exchange markets to cover investments realised in other currency than European currencies and major internationally traded currency.

The Sub-Fund may make use of borrowings.
The Sub-Fund may use techniques and instruments relating to transferable securities and money market instruments for efficient portfolio management.
For what type of investor?
All investors, in particular investors looking for a Euro zone equity market exposure.
Which characteristics?
Pricing : Daily
Fund Legal Type : SICAV mutual fund governed by Luxembourg law
Country Of Domicile : LU
Min Subscription Amount :
50000000€ (Share SI)
2500€ (Share A)
Nil (Share N)
200000€ (Share I)
Min Subscription Shares :
None (Share SI, Share A, Share N, Share I)
Subscription Fees : 2% max
Performance fee : 20% of the positive performance net of any fees above Euro Stoxx NR with High Water Mark

Legal information
The above information is not a confirmation of any transaction and does not comprise investment advice. Past performances are not a reliable indicator of future performances. Management fees are included in performances. Access to products and services presented may be restricted regarding certain persons or countries. Tax treatment depends on the individual situation of each investor. For full information regarding strategies and fees, please refer to the prospectus, KIID documents and other regulatory information available on this website or free of charge on demand from the investment management company's registered offices.