DNCA Invest
Beyond Global Leader
s
Global Equities SRI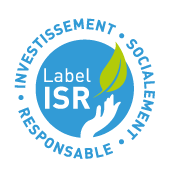 Add to bookmarked funds
Copier le code ISIN
---
"Doing the best at this moment puts you in the best place for the next moment." – Oprah Winfrey

For yet another month, the fund performed well both on an absolute basis, as well as a relative basis. There were yet again, some solid performances for the month. There was a little less froth however, given that after the remarkable 1st quarter of the year, we are now in earnings season, and so a little bit of prudence is warranted…however among the fund holdings, Infineon (German semi) was +19%, SUMCO (Japan semi) was +19%, Harmonic Drive (Japan robotics) was +16%, and Puretech Health (US/UK...
Rajesh Varma - Yingying WuText completed on May 02, 2019
"Invest in the global leaders of the sustainable economic transition"
At 2019-05-17
5-year
annualized performance
+7.39%
Recommended minimum investment horizon
5 Years
Net assets
(At 2019-04-30)
Past performance is not an indicator of future performance
Management fees are included in performance. The performances are calculated net of any fees by DNCA FINANCE.
This is not a capital guarantee fund
Fund Managers
Rajesh Varma
Rajesh Varma is a graduate of the University of Michigan (BSE 1986 and MBA 1988).

He began his career at Fidelity in Hong Kong as an analyst covering Asian markets. Between 1991 and 1993 he worked in a hedge fund in Hong-Kong (Arral Associates - the first Asian hedge fund) covering Asia and technology. In 1993, he set up an Asia hedge fund at KI Pacific AM based in London. In 1997, he joined Montgomery AM in San Francisco as fund manager specialising in several global sectors. At the end of 2000, he moved to Paris, where he worked for two years at Eurazeo. Rajesh joined Carmignac Gestion in December 2002 where he managed global funds focusing on new technologies, healthcare and renewable energies, participating in Asian stock-picking for the whole range of funds.

He joined the DNCA Finance management team in September 2010.
Yingying Wu
Yingying Wu is a graduate of HEC in 2010 and is a CFA charterholder and also holds a master's degree in Journalism from The Communication University of China in Beijing (2005).

She began her career in the European equities department of BNP Paribas Asset Management in Paris where she co-managed global discretionary funds and an emerging Asia fund.

She joined the DNCA Finance growth team in April 2015.
Performances
PerfAt 2019-05-17

YTD

1 month

3 months

6 months

1 year

2 years

5 years

Since
inception (1)

2018

DNCA Invest Beyond Global Leaders
+13.88%
-2.42%
+5.07%
+12.61%
+1.14%
+4.31%
+42.89%
+86.53%
-11.43%
MSCI All Countries World Index (EUR) NR
+14.97%
-1.39%
+3.42%
+7.13%
+5.72%
+15.07%
+61.63%
+108.33%
-4.84%
Simulator
(1) The inception date of the Fund is 2010-11-15

Briefly
The Sub-Fund is managed taking into consideration Responsible and Sustainable principles. In this way, the investment process and resulting stock picking take into account internal scoring with respect to both corporate responsibility and sustainability of the companies. The Sub-Fund's investment strategy is based on discretionary management. The Sub-Fund aims to invest in issuers considered to be the "pillars" or "leaders" in global economy, wherever their geographical location. The Investment Manager seeks to benefit from new structural trends across the globe by taking in issuers that benefit from "secular" growth rather than cyclical growth and issuers poised for gains regardless of the economic climate.
What objective?
The fund aims to outperform the MSCI All Countries World Index (MSCI ACWI Index) over the recommended investment timeframe of five years.
What breakdown?
The Sub-Fund will invest at any time within the following limits in:
- Equities or related financial derivative instruments (such as CFD or DPS): 80% to 100 of its net assets,
- Debt instruments: 0% to 20% of its net assets,
- in case of adverse market conditions, the Sub-Fund may invest up to 100% of its net assets in money market instruments,
- up to 10% of its net assets in units and/or shares of UCITS and AIFs.
The Sub-Fund may also invest in securities denominated in any currency. However non base currency exposure may be hedged back to the base currency to moderate currency exchange risks. More specifically, futures and currency forwards may be used for that purposes.
Exchange Traded or OTC derivatives (other than CFD and DPS) can represent up to 40% of the Sub-Fund's net assets, indcluding but not limited to, futures contracts and non complex options negotiated on regulated markets for the purpose of hedging or increasing equity exposure without seeking overexposure.
For what type of investor?
All investors and in particular investors who are seeking an opportunity-driven fund management style and are willing to accept exposure to market risk as part of the discretionary asset allocation management strategy, while also holding their positions over a long investment timeframe.
Which characteristics?
Pricing : Daily
Fund Legal Type : SICAV mutual fund governed by Luxembourg law
Country Of Domicile : LU
Min Subscription Amount :
Nil (Share N, Share ND, Share B)
200000€ (Share I)
2500€ (Share A)
Min Subscription Shares :
None (Share N, Share ND, Share I, Share A, Share B)
Subscription Fees : 2% max
Performance fee : 10% of the positive performance net of any fees above MSCI All Countries World Index (EUR) NR

Legal information
The above information is not a confirmation of any transaction and does not comprise investment advice. Past performances are not a reliable indicator of future performances. Management fees are included in performances. Access to products and services presented may be restricted regarding certain persons or countries. Tax treatment depends on the individual situation of each investor. For full information regarding strategies and fees, please refer to the prospectus, KIID documents and other regulatory information available on this website or free of charge on demand from the investment management company's registered offices.