Socially Responsible Investment (SRI)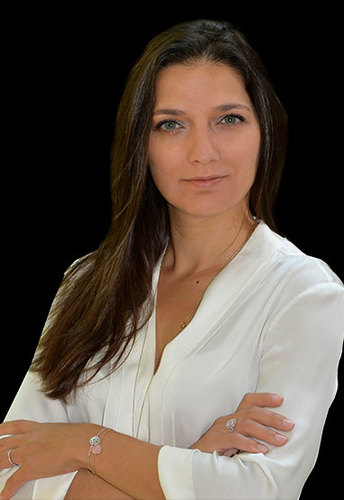 Léa Dunand-Chatellet, is a graduate of the École Normale Supérieure (ENS), with an agregation in economy and management (university highest-level competitive examination for teachers' recruitment), and is also a member of various committees on the Paris financial market. She teaches courses on responsible investment in some of France's major business schools on a yearly basis and co-authored a key publication in 2014 "SRI and Responsible Investment" (published by Ellipse, available in French only).

Léa started her career in 2005 at Oddo Securities' extra-financial research department, then became portfolio manager and Head of ESG research at Sycomore Asset Management in 2010. She spent five years at the company, setting up and managing a range of SRI funds with AUM of €700m, achieving a top AAA ranking from Citywire. Working within the investment management industry, she developed a pioneering extra-financial model that includes sustainable development issues in the fund management approach. In 2015, she joined Mirova as Equity CIO, managing a team of ten equity portfolio managers, with AUM of €3.5bn.

Léa Dunand-Chatellet was appointed Head of the Responsible Investment department at DNCA Finance in June 2018.
Philippe Champigneulle
Bond manager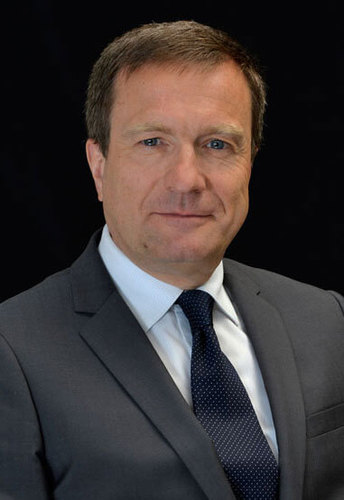 Philippe Champigneulle graduated as an actuary from the University of Lyon (ISFA).

After starting his career at CDC, he joined Schelcher Prince Finance in 1984, where he occupied various bond manager positions and became head of trading activities in European derivatives and bond markets, before being appointed associate director and risk controller in 2001.

Philippe joined DNCA Finance in May 2005 as product manager and then moved to the fund management team in May 2009.
Julie Arav
Portfolio Manager - Analyst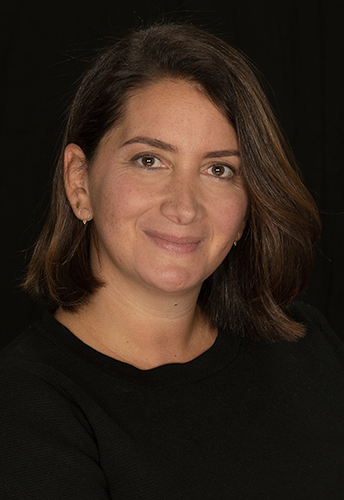 Julie holds the 224 Banking and Finance Master from the Paris IX Dauphine University.

She has more than 14 years of experience in equity markets, with a strong expertise in the European utilities sector. From 2006 to 2018, she was a sell-side financial analyst in Paris and London with Natixis, Barclays Capital and Kepler Cheuvreux. Her team was regularly ranked among the top 10 best European utilities analysts in Extel and Institutional Investors surveys.
She joins the DNCA Finance management team in February 2018 as an analyst for the Value Europe funds. She is portfolio manager of the DNCA Beyond Infrastructure & Transition fund since 1 April 2020.
Rajesh Varma
International equity portfolio manager
Rajesh Varma is a graduate of the University of Michigan (BSE 1986 and MBA 1988).

He began his career at Fidelity in Hong Kong as an analyst covering Asian markets. Between 1991 and 1993 he worked in a hedge fund in Hong-Kong (Arral Associates - the first Asian hedge fund) covering Asia and technology. In 1993, he set up an Asia hedge fund at KI Pacific AM based in London. In 1997, he joined Montgomery AM in San Francisco as fund manager specialising in several global sectors. At the end of 2000, he moved to Paris, where he worked for two years at Eurazeo. Rajesh joined Carmignac Gestion in December 2002 where he managed global funds focusing on new technologies, healthcare and renewable energies, participating in Asian stock-picking for the whole range of funds.

He joined the DNCA Finance management team in September 2010.
Adrien Le Clainche
Fund manager/analyst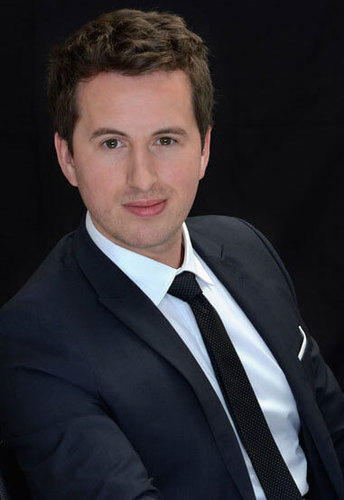 Adrien Le Clainche holds a master's degree in Financial Management from Paris X Nanterre University.

He began his career in 2006 with various asset management experiences in the banking groups Candriam, Credit Suisse and Rothschild & Co.

In October 2010, he joined DNCA Finance as a management assistant in the bond and diversified team. He became manager-analyst in 2014 and extended his skills to French and European equities.
Romain Avice
Fund manager/analyst
Romain Avice is a graduate of EDC and holds a master's degree in Finance.

In July 2008, he joined DNCA Finance as an assistant management before becoming manager - analyst on Gallica in December 2012 and on DNCA PME in December 2014.
Yingying Wu, CFA
Portfolio Manager - Analyst - CFA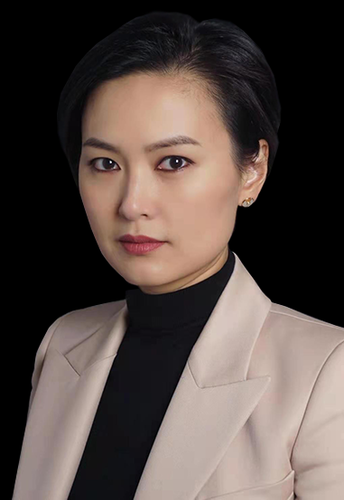 Yingying Wu is a graduate of HEC in 2010 and is a CFA charterholder and also holds a master's degree in Journalism from The Communication University of China in Beijing (2005).

She began her career in the European equities department of BNP Paribas Asset Management in Paris where she co-managed global discretionary funds and an emerging Asia fund.

She joined the DNCA Finance growth team in April 2015.
Baptiste Planchard
Analyst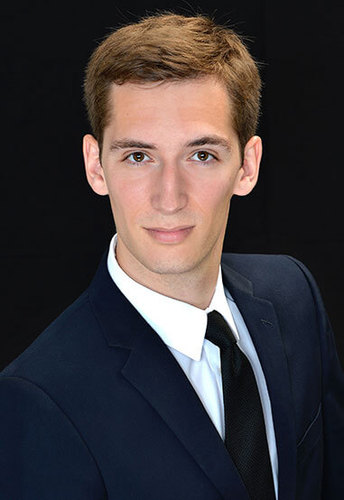 Baptiste Planchard, CFA - Analyst, is a graduate of business school ESC Reims and holds a degree in History.

Following an initial role in Sales trading at Oddo & Cie in 2013, he joined DNCA Finance in July 2014 and is involved in both the bond and diversified fund management teams.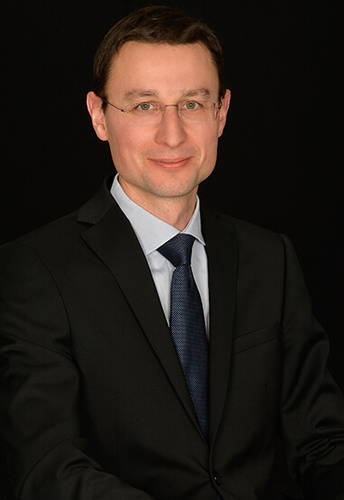 Damien Lanternier, is a CFA charterholder and also holds a Master's degrees from HEC.

He began his career in 2002 at BNP Paribas Corporate Finance as an M&A analyst. In 2003 Damien joined Lazard Frères Asset Management as a buy-side analyst. He then joined La Financière de l'Echiquier in 2004 as a European equity analyst. He became manager of Agressor, a €1.7 bn European equity portfolio, flagship of the asset management company.

In October 2017, Damien joined DNCA Finance. He will manage DNCA's European equity portfolio, Opportunités Zone euro. He will also co-manage Centifolia with Jean-Charles Mériaux as well as the equity segment of Eurose.
Romain Grandis
Portfolio-Manager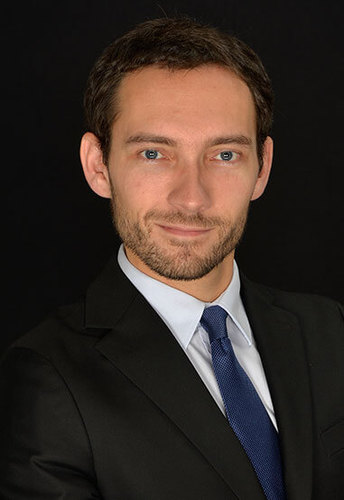 Romain Grandis, CFA charterholder, holds a degree in civil engineering from the Ecole des Mines and an Actuarial qualification from the ISFA financial science and insurance institute in Lyon.

He began his career at CIC Lyonnaise de Banque in 2004, and in 2005 joined MMA Finance, part of the Covéa group, as a fund manager and quantitative analyst on European equities. In 2010, he joined Covéa Finance, using his quantitative analysis skills across all asset classes. In 2011, Covéa Finance appointed him to manage insurance mandates for the group's various entities.

Romain joined DNCA Finance in May 2016 as co-fund manager in both the bond and diversified fund management teams.
Nolwenn Le Roux
Portfolio Manager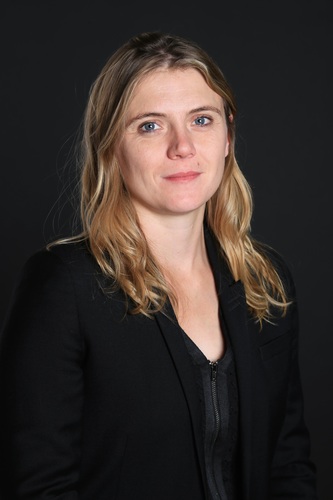 Graduated from the Ecole Normale Supérieure in 2002 with a Master's degree in Finance from Paris-Dauphine and CFA charterholder.

Nolwenn Le Roux has over 20 years of solid experience in the credit market, with specific expertise in the High Yield market. Nolwenn has a good track record, with no defaults on its loans companies in its portfolios since 2011.

Before joining DNCA, Nolwenn worked for 9 years at Natixis AM and then Ostrum Asset Management where she managed the High Yield, Convertible and Total Return management teams. Previously, she was Senior High Yield Manager at Amundi from 2005 to 2010.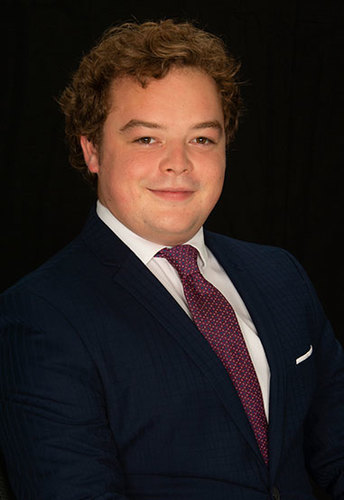 Arthur holds a Master 2 degree from ESSCA in market finance.

Arthur starts in 2018 as a financial analyst at Ostrum Asset Management. He actively participates in the implementation of a methodology for extra-financial analysis, as well as the implementation of the voting policy and shareholder engagement for Ostrum's equity management, where he is appointed SRI analyst.

Since 2020, he has been an SRI analyst within the investment team responsible for DNCA Finance.