DNCA PM
E
European SME equities
Add to bookmarked funds
Copier le code ISIN
---
The CAC 40 net return started off the second half of 2017 with a lackluster performance of -0.48%, and displaying an outperformance to the CAC Mid&Small net return (+42bp) for the first time this year. The 1H earnings reporting season has been a mixed bag so far, in view of expectations and market valuations, and earnings growth revisions are not helping ease stretched multiples. From a macroeconomic standpoint, all eyes are on currency trends, with the weakening dollar at the top of the list. Several business models could be temporarily affected right from the third quarter.

DNCA PME has...
Igor de Maack - Romain Avice - Olivier HabaultText completed on August 01, 2017
"Invest in Euro-zone small and mid capitalization companies"
At 2019-05-17
5-year
annualized performance
+1.75%
Recommended minimum investment horizon
5 Years
Net assets
(At 2019-04-30)
Past performance is not an indicator of future performance
Management fees are included in performance. The performances are calculated net of any fees by DNCA FINANCE.
This is not a capital guarantee fund
Fund Managers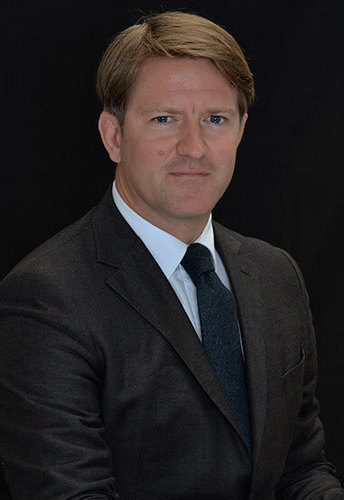 Igor de Maack
Igor de Maack graduated from HEC Paris School of Management and is a qualified member of the French financial analysts' association (SFAF) and also holds a postgraduate specialist diploma in International Taxation.

He began his career at Deloitte & Touche. In 1998, he joined the Project Financing department at BNP Paribas. In 2002, he moved to IXIS where he headed the group's participation in the financing project for the A 28 motorway, then joined the equity research team at Ixis Securities and became senior Vice President of primary equity markets at Lazard-lxis.

He joined DNCA Finance in 2007 as an infrastructures portfolio manager.
Romain Avice
Romain Avice is a graduate of EDC and holds a master's degree in Finance.

In July 2008, he joined DNCA Finance as an assistant management before becoming manager - analyst on Gallica in December 2012 and on DNCA PME in December 2014.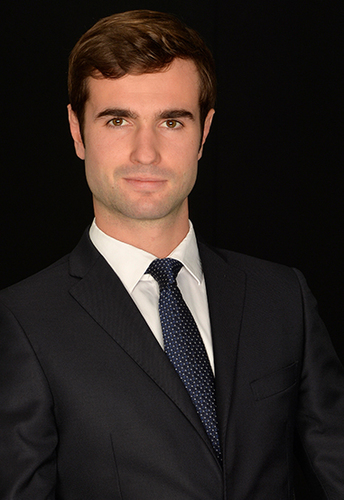 Olivier Habault
Olivier Habault graduated from HEC Paris School of Management.

He began his career at Exane BNPP as a sell-side analyst on the banking sector. He joined DNCA Finance in January 2018, working on both convertible bonds and European equities.
Performances
PerfAt 2019-05-17

YTD

1 month

3 months

6 months

1 year

2 years

5 years

Since
inception (1)

2018

DNCA PME
+7.47%
-3.39%
+1.62%
+0.97%
-25.33%
-20.21%
+9.08%
+21.05%
-29.89%
Simulator
(1) The inception date of the Fund is 2013-12-16

Briefly
La stratégie d'investissement de l'OPCVM repose sur une gestion discrétionnaire, au travers d'une politique de sélection de titres (« stock picking ») qui ne vise pas à dupliquer un indicateur de référence. Le fonds sera a tout moment investi à 75% en titres eligibles au PEA PME émis par des petites et moyennes entreprises(PME) ou des établissement de taille intermédiaire (ETI) tels que définis dans le Code Monétaire et Financier* dont au moins 50% minimum de son actif net en actions.
What objective?
L'objectif de gestion du fonds est la recherche, par une gestion active, d'une performance annualisée supérieure à 7% nette de frais et sur la durée de placement recommandée dans le respect de la réglementation PEA PME.
What breakdown?
- Actions de l'Union Européenne: de 60 à 100 %. Le fonds interviendra sur les marchés réglementés européens et sur Alternext.
- Actions de pays hors Union Européenne dont des pays émergents 0 à 10%.
- Obligations et titres de créance négociable de 0 à 40 % dont des titres de créance négociable et obligations eligibles au PEA PME émis par des PME et/ou des ETI. Ces titres seront sélectionnés sans contrainte de notation et pourront être des titres spéculatifs.
- Parts et/ou actions d'OPCVM jusqu'à 10% de l'actif net. Le FCP pourra investir dans des OPCVM gérés par DNCA FINANCE.
- Instruments dérivés cotés dans la limite de 100% de l'actif net. Ces intruments seront utilisés à des fins d'exposition et/ou de couverture du risque action, sans rechercher de surexposition.
For what type of investor?
For retail investors wishing to benefit from DNCA Finance's expertise in a flexible equity fund investing in small & midcap equities.
Which characteristics?
Pricing : Daily
Fund Legal Type : FCP
Country Of Domicile : FR
Min Subscription Amount :
Nil (Share C, Share N)
100000€ (Share I)
Min Subscription Shares :
1 (Share C, Share N)
None (Share I)
Subscription Fees : 2% max

What taxation?
This fund is eligible for French PEA PME small & midcap personal equity plans. Please consult your usual financial advisor for further information.
Legal information
The above information is not a confirmation of any transaction and does not comprise investment advice. Past performances are not a reliable indicator of future performances. Management fees are included in performances. Access to products and services presented may be restricted regarding certain persons or countries. Tax treatment depends on the individual situation of each investor. For full information regarding strategies and fees, please refer to the prospectus, KIID documents and other regulatory information available on this website or free of charge on demand from the investment management company's registered offices.