DNCA Invest
Beyond European Bond Opportunitie
s
Eurozone bonds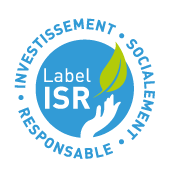 Add to bookmarked funds
Copier le code ISIN
---
The markets marched on with their gains in April, with euro area equity indices surging more than 5% over the month and close to 18% YTD despite bewilderment from most investors. Market volatility remains well under control on the back of the prospect of easing political and trade tension, reassuring corporate earnings, an overall sound economic situation and weak inflation. Bonds have not been left behind, with the high yield index gaining close to 6.5% YTD, while only sovereign debt saw a slight dip, with the German 10-year moving back into positive territory at the end of the month.

...
Philippe Champigneulle - Romain Grandis - Baptiste PlanchardText completed on May 02, 2019
"Invest in European bonds"
At 2019-05-17
5-year
annualized performance
+1.06%
Recommended minimum investment horizon
2 Years
Net assets
(At 2019-04-30)
Past performance is not an indicator of future performance
Management fees are included in performance. The performances are calculated net of any fees by DNCA FINANCE.
This is not a capital guarantee fund
Fund Managers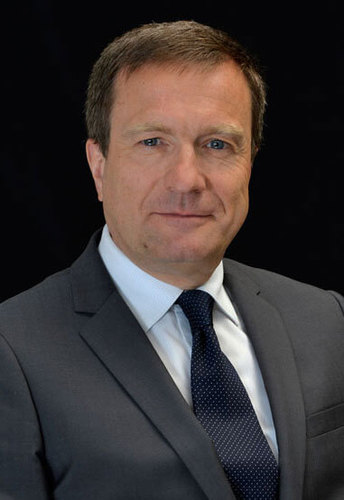 Philippe Champigneulle
Philippe Champigneulle graduated as an actuary from the University of Lyon (ISFA).

After starting his career at CDC, he joined Schelcher Prince Finance in 1984, where he occupied various bond manager positions and became head of trading activities in European derivatives and bond markets, before being appointed associate director and risk controller in 2001.

Philippe joined DNCA Finance in May 2005 as product manager and then moved to the fund management team in May 2009.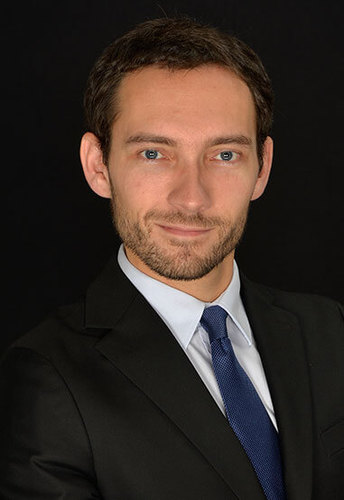 Romain Grandis
Romain Grandis, CFA charterholder, holds a degree in civil engineering from the Ecole des Mines and an Actuarial qualification from the ISFA financial science and insurance institute in Lyon.

He began his career at CIC Lyonnaise de Banque in 2004, and in 2005 joined MMA Finance, part of the Covéa group, as a fund manager and quantitative analyst on European equities. In 2010, he joined Covéa Finance, using his quantitative analysis skills across all asset classes. In 2011, Covéa Finance appointed him to manage insurance mandates for the group's various entities.

Romain joined DNCA Finance in May 2016 as co-fund manager in both the bond and diversified fund management teams.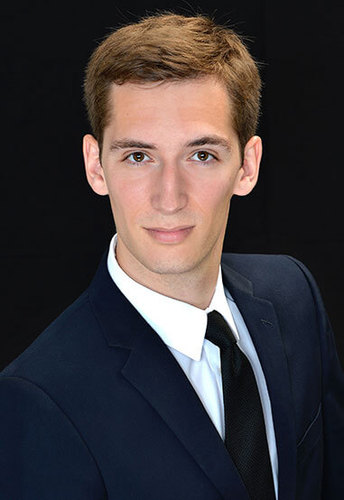 Baptiste Planchard
Baptiste Planchard, CFA, is a graduate of business school ESC Reims and holds a degree in History.

Following an initial role in Sales trading at Oddo & Cie in 2013, he joined DNCA Finance in July 2014 and is involved in both the bond and diversified fund management teams.
Performances
PerfAt 2019-05-17

YTD

1 month

3 months

6 months

1 year

2 years

5 years

Since
inception (1)

2018

DNCA Invest Beyond European Bond Opportunities
+3.23%
-0.28%
+2.27%
+1.99%
-0.70%
+1.21%
+5.40%
+44.12%
-3.24%
FTSE MTS Global
+2.99%
+1.00%
+2.10%
+4.76%
+3.79%
+5.07%
+17.10%
+60.13%
+0.80%
Simulator
(1) The inception date of the Fund is 2008-04-14

Briefly
The Sub-Fund is managed taking into consideration Responsible and Sustainable principles. In this way, the investment process and resulting stock picking take into account internal scoring with respect to both corporate responsibility and sustainability of the companies. The overall investment strategy is to seek, in the medium term, a regular rate of total return consistent with a capital preservation objective by investing in the Euro bond market and in other negotiable debt securities. The Sub-Fund seeks to select securities in the fixed income universe by exploring various compartments of this market. Selection may also be operated via analysis of underlying fundamental features that may indicate an attractive value proposition for investors.
What objective?
The Sub-Fund seeks to outperform the FTSE MTS Global index on the recommended investment period (2 years).
What breakdown?
The Sub-Fund will at all times invest at least two thirds of its total assets directly or indirectly in fixed income securities and debt obligations issued or guaranteed by governments, corporate issuers, or supranational entities having their registered office in Europe or exercising the preponderant part of their economic activities in Europe, denominated in Euro.
The Sub-Fund may invest in exchange traded or OTC financial derivative instruments in order to achieve investment goals, and especially with a view of managing the portfolio's modified duration or exploiting any anomaly in the interest rate structure within the limit of 100% of the Sub-Fund's net assets.
The Sub-Fund will primarily invest in future contracts and, to a lesser extent, in non-complex options negociated on regulted markets and in non-complex interest rate swaps (fix rate/variable rate – variable rate/fix rate – variable rate/variable rate) negociated on OTC markets.The Sub-Fund may invest up to 10% of its net asset in units and/or shares of UCITS and/or in AIFs.
For what type of investor?
For investors seeking exposure to European Fixed Income Instruments.
Which characteristics?
Pricing : Daily
Fund Legal Type : SICAV mutual fund governed by Luxembourg law
Country Of Domicile : LU
Min Subscription Amount :
Nil (Share B, Share ND, Share N)
2500€ (Share A)
200000€ (Share I)
Min Subscription Shares :
None (Share B, Share A, Share I, Share ND, Share N)
Subscription Fees : 1% max
Performance fee : 20% of the positive performance net of any fees above FTSE MTS Global with High Water Mark

Legal information
The above information is not a confirmation of any transaction and does not comprise investment advice. Past performances are not a reliable indicator of future performances. Management fees are included in performances. Access to products and services presented may be restricted regarding certain persons or countries. Tax treatment depends on the individual situation of each investor. For full information regarding strategies and fees, please refer to the prospectus, KIID documents and other regulatory information available on this website or free of charge on demand from the investment management company's registered offices.