Gallic
a
French Equities Multicaps
Add to bookmarked funds
Copier le code ISIN
---
The French markets ended this volatile first half of the year on a negative monthly performance close to -1.1%. Although the chairman of the European Central Bank gave a more accommodating message than expected at the start of the month and European macro-economic figures were generally ahead of forecasts (PMI, job creations in particular), investors were again riled by tension over the mounting trade war. Moreover, following the Italian and Spanish episodes, the European political environment is now agitated by questions concerning the German leadership after dissension within the ruling...
Igor de Maack - Romain Avice - Olivier HabaultText completed on July 02, 2018
"Invest in French equities"
At 2018-07-19
5-year
annualized performance
+11,97%
Recommended minimum investment horizon
5 Years
Net assets
(At 2018-06-29)
Past performance is not an indicator of future performance
Management fees are included in performance. The performances are calculated net of any fees by DNCA FINANCE.
This is not a capital guarantee fund
Fund Managers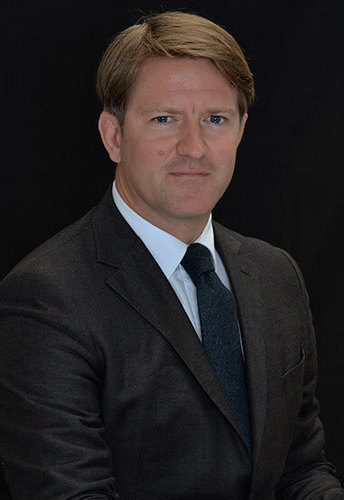 Igor de Maack
Igor de Maack graduated from HEC Paris School of Management and is a qualified member of the French financial analysts' association (SFAF) and also holds a postgraduate specialist diploma in International Taxation.

He began his career at Deloitte & Touche. In 1998, he joined the Project Financing department at BNP Paribas. In 2002, he moved to IXIS where he headed the group's participation in the financing project for the A 28 motorway, then joined the equity research team at Ixis Securities and became senior Vice President of primary equity markets at Lazard-lxis.

He joined DNCA Finance in 2007 as an infrastructures portfolio manager.
Romain Avice
Romain Avice is a graduate of EDC and holds a master's degree in Finance.

In July 2008, he joined DNCA Finance as an assistant management before becoming manager - analyst on Gallica in December 2012 and on DNCA PME in December 2014.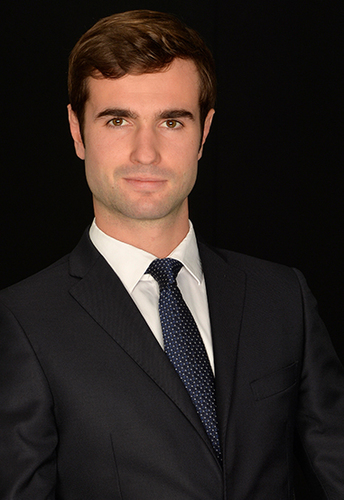 Olivier Habault
Olivier Habault graduated from HEC Paris School of Management.

He began his career at Exane BNPP as a sell-side analyst on the banking sector. He joined DNCA Finance in January 2018, working on both convertible bonds and European equities.
Performances
PerfAt 2018-07-19

YTD

1 month

3 months

6 months

1 year

2 years

5 years

Since
inception (1)

2017

Gallica
-6,6%
-2,89%
-5,75%
-9,84%
-4,72%
+23,33%
+76,01%
+120,35%
+14,27%
SBF 120 NR
+3.87%
+0.34%
+2.02%
-0.11%
+6.30%
+32.09%
+59.67%
+86.36%
+13.19%
Simulator
(1) The inception date of the Fund is 2001-02-23

Briefly
This fund, which is eligible for PEA personal equity plans, is managed opportunistically. The fund's strategy is based on discretionary investment management, through stock-picking, which does not aim to replicate the benchmark index. Investment criteria primarily include relative valuation to the market, the financial structure of the company, current and expected yield, management quality and the market positioning of the target companies. The fund manager shall focus investments on securities trading at levels which, in his opinion, do accurately reflect valuation and therefore incur limited downside risk.
What objective?
The fund aims to outperform equity market trends represented by the SBF 120 index calculated on a net-return basis (dividends reinvested) via investment in French equities.
What breakdown?
Mainly French equities (75 % minimum).
For what type of investor?
The fund, which is eligible for PEA personal equity plans, targets investors seeking exposure to the French equity market.
Which characteristics?
Pricing : Daily
Fund Legal Type : FCP
Country Of Domicile : FR
Min Subscription Amount : None (Share N) None (Share D) None (Share C) 100,000 € (Share I) None (Share ND)
Min Subscription Shares : 1 (Share N) 1 (Share D) 1 (Share C) None (Share I) 1 (Share ND)
Subscription Fees : 3% max
Performance fee : 20% of the positive performance net of any fees above SBF 120 NR with High Water Mark

What taxation?
This fund is eligible for French PEA personal equity plans. Please consult your usual financial advisor for further information.
Legal information
The above information is not a confirmation of any transaction and does not comprise investment advice. Past performances are not a reliable indicator of future performances. Management fees are included in performances. Access to products and services presented may be restricted regarding certain persons or countries. Tax treatment depends on the individual situation of each investor. For full information regarding strategies and fees, please refer to the prospectus, KIID documents and other regulatory information available on this website or free of charge on demand from the investment management company's registered offices.