DNCA Opportunités Zone Eur
o
Eurozone value equities
Add to bookmarked funds
Copier le code ISIN
---
As in January, the markets made further sharp gains during February. The majority of economic indicators suggest a stabilization in activity rather than a further slowdown. In France, household confidence is strengthening and consumption, the main driver behind growth, finally seems to be picking up. Political risks (trade war and Brexit) seem to worry the markets less with the hope that compromises will be found. Finally, after three years of toughening monetary policy, the Federal Reserve now has a more accommodating message.

DNCA OPPORTUNITES ZONE EURO generated a performance of +4.6% in...
Jean-Charles Mériaux - Damien Lanternier - Adrien Le ClaincheText completed on March 04, 2019
At 2019-03-21
Risks incurred : Risk relating to discretionary management, Liquidity risk, Credit risk, Equity risk, Interest-rate risk, Risk relating to investments in derivative products, Risk relating to small-cap equity investments, Foreign-exchange risk, Risk related to investing in speculative securities, Specific Risks linked to Convertible, Exchangeable and Mandatory Convertible Bonds
Annualized performance
since inception
+5.32%
Recommended minimum investment horizon
5 Years
Net assets
(At 2019-02-28)
Past performance is not an indicator of future performance
Management fees are included in performance. The performances are calculated net of any fees by DNCA FINANCE.
This is not a capital guarantee fund
Fund Managers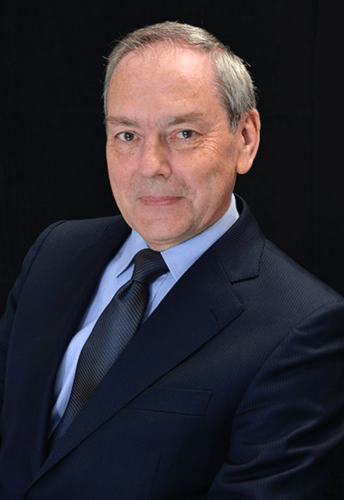 Jean-Charles Mériaux
Jean-Charles Mériaux is a graduate of HEC Paris School of Management.

After starting his career at Crédit Foncier de France, he joined Oddo & Cie in 1987. In 1994, he joined LCF Edmond Rothschild Asset Management, where he became a member of the Executive Board and Head of French and European Equities Management. He launched and managed funds Tricolore Rendement and Saint-Honoré Convertibles.

He joined DNCA in October 2002 as managing partner and portfolio manager of Eurose and Centifolia. In October 2005 he became Chief Investment Officer of DNCA.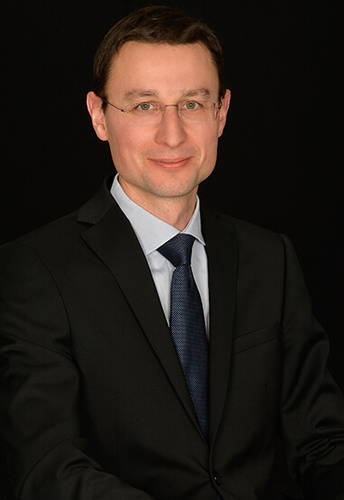 Damien Lanternier
Damien Lanternier, is a CFA charterholder and also holds a Master's degrees from HEC.

He began his career in 2002 at BNP Paribas Corporate Finance as an M&A analyst. In 2003 Damien joined Lazard Frères Asset Management as a buy-side analyst. He then joined La Financière de l'Echiquier in 2004 as a European equity analyst. He became manager of Agressor, a €1.7 bn European equity portfolio, flagship of the asset management company.

In October 2017, Damien joined DNCA Finance. He will manage DNCA's European equity portfolio, Opportunités Zone euro. He will also co-manage Centifolia with Jean-Charles Mériaux as well as the equity segment of Eurose.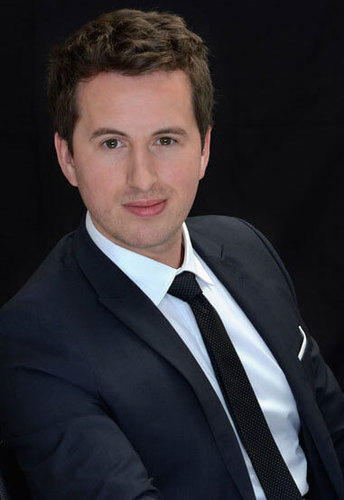 Adrien Le Clainche
Adrien Le Clainche holds a master's degree in Financial Management from Paris X Nanterre University.

He began his career in 2006 with various asset management experiences in the banking groups Candriam, Credit Suisse and Rothschild & Co.

In October 2010, he joined DNCA Finance as a management assistant in the bond and diversified team. He became manager-analyst in 2014 and extended his skills to French and European equities.
Performances
PerfAt 2019-03-21

YTD

1 month

3 months

6 months

1 year

2 years

5 years

Since
inception (1)

2018

DNCA Opportunités Zone Euro
+14.13%
+3.00%
+16.55%
-11.25%
-19.58%
-12.57%
-
+20.71%
-30.09%
Euro Stoxx NR
+12.74%
+2.93%
+12.94%
-2.91%
-0.13%
+5.83%
+34.14%
-12.72%
Simulator
(1) The inception date of the Fund is 2014-12-15

Briefly
Through a so-called "opportunistic" investing strategy, the fund searches for and selects Eurozone societies without considering any geographical or sectorial strain. Hence the combination of several management styles: "Value" (societies considered as under-valuated and shunned by investors), "Growth" (societies regarded by the manager as expanding and driven by new markets) or "Quality" (mature societies that are, according to the manager, known for their strong business-model).
What objective?
The fund is aimed to achieve a performance greater than the reference index, the Euro Stoxx Net Return (net dividends reinvested) on the recommended investment period.
What breakdown?
- At least, 60% in shares issued in one or several countries of the eurozone, of any market capitalisation where the selection is based on the fundamental analysis led by the managers. The sectors repartition may change anytime according to the manager's anticipation.
- Until 10% of the net asset in firm stocks outside of the eurozone.
- Until 20% of the net asset in small capitalization firm stocks, which means capitalisation lower than 1 billion euros.
- Until 40% of the net asset in sovereign rates tools, of the public and private sectors, of any rating or not rated, with 20% maximum of the net asset in rate tools in the category "Speculative Grade", which is a rating lower than A-3 for short term or BBB-for long term according to the Standars & Poor's scale for instance or juged equivalent by the company. The management company doesn't systematically use ratings done by rating agencies in order to base his management decisions and use its own analysis.
- Until 25% in equities including financial derivatives (example: convertible bonds) negociated on french and foreign regulated markets or by mutual agreement to realize his management goal with a purpose of exposure of the portfolio against a downside risk of the market stocks.
For what type of investor?
All subscribers, and mostly those willing to benefit from DNCA Finance expertise on Eurozone values whose market price does not reflects the manager's opinion and analysis.
Which characteristics?
Pricing : Daily
Fund Legal Type : FCP
Country Of Domicile : FR
Min Subscription Amount :
Nil (Share C, Share N, Share I)
10000000 (Share F)
Min Subscription Shares :
1 (Share C, Share N)
1000 (Share I)
100000 (Share F)
Subscription Fees : 2% max
Performance fee : 20% of the positive performance net of any fees above Euro Stoxx NR

What taxation?
This fund is eligible for French PEA personal equity plans. Please consult your usual financial advisor for further information.
Legal information
The above information is not a confirmation of any transaction and does not comprise investment advice. Past performances are not a reliable indicator of future performances. Management fees are included in performances. Access to products and services presented may be restricted regarding certain persons or countries. Tax treatment depends on the individual situation of each investor. For full information regarding strategies and fees, please refer to the prospectus, KIID documents and other regulatory information available on this website or free of charge on demand from the investment management company's registered offices.