DNCA Invest
Beyond Infrastructure & Transitio
n
European Infrastructure Equities SRI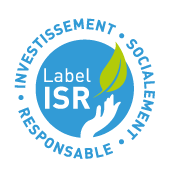 Add to bookmarked funds
Copier le code ISIN
---
2018, and the stockmarket correction of the last quarter in particular, helped highlight the resilient nature of the European infrastructure sector. Whereas market players were expecting a difficult year, against a backdrop of higher interest rates likely to penalize these long-duration assets, the defensive nature of companies in the sector, with excellent visibility on their cash flows enabled a performance of -4.27% for the MSCI Europe Infrastructures NR index, vs. -10.77% for the Eurostoxx 600 NR. With a performance of +2.03% (SX6R index) over the year, the utilities sector was a good...
Igor de Maack - Romain Avice - Olivier HabaultText completed on January 02, 2019
"Invest in the infrastructure sector companies"
At 2019-02-20
5-year
annualized performance
+2.96%
Recommended minimum investment horizon
5 Years
Net assets
(At 2019-01-31)
Past performance is not an indicator of future performance
Management fees are included in performance. The performances are calculated net of any fees by DNCA FINANCE.
This is not a capital guarantee fund
Fund Managers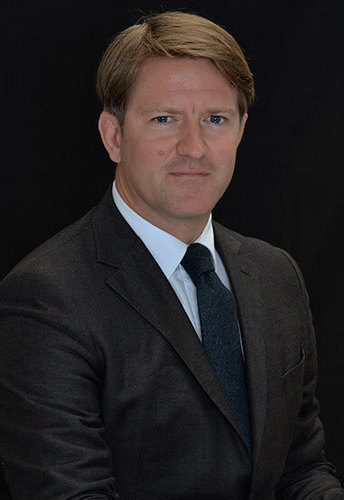 Igor de Maack
Igor de Maack graduated from HEC Paris School of Management and is a qualified member of the French financial analysts' association (SFAF) and also holds a postgraduate specialist diploma in International Taxation.

He began his career at Deloitte & Touche. In 1998, he joined the Project Financing department at BNP Paribas. In 2002, he moved to IXIS where he headed the group's participation in the financing project for the A 28 motorway, then joined the equity research team at Ixis Securities and became senior Vice President of primary equity markets at Lazard-lxis.

He joined DNCA Finance in 2007 as an infrastructures portfolio manager.
Romain Avice
Romain Avice is a graduate of EDC and holds a master's degree in Finance.

In July 2008, he joined DNCA Finance as an assistant management before becoming manager - analyst on Gallica in December 2012 and on DNCA PME in December 2014.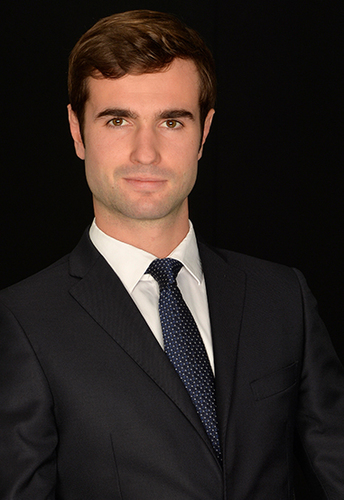 Olivier Habault
Olivier Habault graduated from HEC Paris School of Management.

He began his career at Exane BNPP as a sell-side analyst on the banking sector. He joined DNCA Finance in January 2018, working on both convertible bonds and European equities.
Performances
PerfAt 2019-02-20

YTD

1 month

3 months

6 months

1 year

2 years

5 years

Since
inception (1)

2018

DNCA Invest Beyond Infrastructure & Transition
+9.86%
+3.77%
+8.14%
+1.96%
+0.19%
+4.95%
+15.74%
+33.62%
-13.68%
MSCI Europe Infrastructure NET Index
+4.33%
+1.08%
+4.51%
+3.80%
+7.07%
+6.60%
+17.43%
-4.20%
-4.28%
Simulator
(1) Data are calculated from 2007-10-12

Briefly
The Sub-Fund is managed taking into consideration Responsible and Sustainable principles. In this way, the investment process and resulting stock picking take into account internal scoring with respect to both corporate responsibility and sustainability of the companies. The Sub-Fund will invest at least two thirds of its total assets in equities of issuers having their registered office in Europe or exercising the preponderant part of their economic activities in Europe and whose business primarily focuses on infrastructure assets. Infrastructure assets provide essential product and/or public service (transposition services, toll-road concession, airport platform, satellite networks, electricity production, water treatment, waste treatment, gas and energy transportation networks, renewable energies, wind farm, hospitals and schools...) to a wide population for a long period in a comprehensive regulatory framework. The Sub-Fund will also invest in technologies and equipments providers that have a proven positive impact on energy efficiency for infrastructures and mobility issues.
What objective?
The Sub-Fund seeks to outperform the MSCI Europe Infrastructure Net Index on the recommended investment term.
What breakdown?
The Sub-Fund will invest at any time within the following limits in:
- European Equities or related financial derivative instruments (such as CFD or DPS): 75% to 100% of its net assets,
- up to 25% of its net assets in Non-European equities,
- debt instruments including money market instruments in case of adverse market conditions: 0% to 25% of its net assets,
- up to 10% of its net assets in units and/or shares of UCITS and/or AIFs.
The Sub-Fund may invest in securities denominated in any currency. However non-base currency exposure may be hedged back to the base currency to moderate currency exchange risks. More specifically, futures and currency forwards may be used for that purposes.
Exchange traded or OTC derivatives (other than CFD and DPS) can represent up to 40% of the Sub-Fund's net assets, including but not limited to, futures contracts and non complex options negotiated on regulated markets for the purpose of hedging or increasing equity risk without seeking overexposure.
For what type of investor?
All investors, in particular investors who wish to have an exposure to European market in infrastructure's and utilities' sector and who can retain this investment for the recommended investment period.
Which characteristics?
Pricing : Daily
Fund Legal Type : SICAV mutual fund governed by Luxembourg law
Country Of Domicile : LU
Min Subscription Amount :
200000 (Share I, Share ID)
Nil (Share B, Share ND, Share SI, Share N)
2500 (Share A)
Min Subscription Shares :
None (Share I, Share B, Share ID, Share ND, Share SI, Share A, Share N)
Subscription Fees : 2% max
Performance fee : 20% of the positive performance net of any fees above MSCI Europe Infrastructure NET Index with High Water Mark

What taxation?
This fund is eligible for French PEA personal equity plans. Please consult your usual financial advisor for further information.
Legal information
The above information is not a confirmation of any transaction and does not comprise investment advice. Past performances are not a reliable indicator of future performances. Management fees are included in performances. Access to products and services presented may be restricted regarding certain persons or countries. Tax treatment depends on the individual situation of each investor. For full information regarding strategies and fees, please refer to the prospectus, KIID documents and other regulatory information available on this website or free of charge on demand from the investment management company's registered offices.