DNCA Invest
Europe Growt
h
European Growth Equities
Add to bookmarked funds
Copier le code ISIN
---
The first Q1 2019 earnings publications have been respectable overall. The fund's main historical conviction, namely Teleperformance, once again reported better than expected organic growth at 9.9%. All regions posted high growth, with the exception of the UK. The forex effect was also significant (+3%) given the group's dollar exposure (around 50%). Similarly, we were impressed by the earnings published by Sartorius Stedim Biotech with organic growth of 19% in revenue and the orderbook!

We could also mention Alten (lfl = +12.5%); LVMH (lfl = +11%), ID Logistics (lfl = +11%) and Oeneo (lfl...
Carl Auffret - Yingying WuText completed on May 02, 2019
"A selection of Pan-European growth companies"
At 2019-05-16
5-year
annualized performance
+10.29%
Recommended minimum investment horizon
5 Years
Net assets
(At 2019-04-30)
Past performance is not an indicator of future performance
Management fees are included in performance. The performances are calculated net of any fees by DNCA FINANCE.
This is not a capital guarantee fund
Fund Managers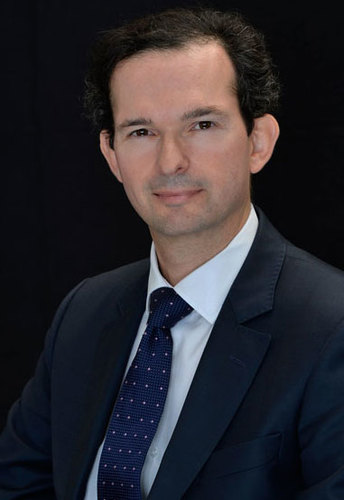 Carl Auffret
Carl Auffret is a CFA charterholder and also holds a master's degree in Management and a postgraduate degree in Banking and Finance from Paris IX Dauphine University.

In 1999, he began his career at SG Securities in London as a sell-side analyst covering the consumer goods sector. In July 2003, he returned to France to become sector fund manager/analyst at CM-CIC Asset Management before taking over the Union Europe Growth pan-European growth equity fund in 2005.

He joined the DNCA Finance management team in May 2012.
Yingying Wu
Yingying Wu is a graduate of HEC in 2010 and is a CFA charterholder and also holds a master's degree in Journalism from The Communication University of China in Beijing (2005).

She began her career in the European equities department of BNP Paribas Asset Management in Paris where she co-managed global discretionary funds and an emerging Asia fund.

She joined the DNCA Finance growth team in April 2015.
Performances
PerfAt 2019-05-16

YTD

1 month

3 months

6 months

1 year

2 years

5 years

Since
inception (1)

2018

DNCA Invest Europe Growth
+17.58%
-0.19%
+6.02%
+8.71%
+0.18%
+4.51%
+63.25%
+96.21%
-10.76%
Stoxx Europe 600 NR
+15.28%
-0.91%
+5.34%
+8.99%
+0.28%
+2.26%
+29.60%
+55.68%
-10.77%
Simulator
(1) The inception date of the Fund is 2013-03-05

Briefly
To achieve its investment objective, the Sub-Fund's investment strategy relies on active discretionary management aimed at investing in high-quality Pan-European "growth" stocks. The selection process is based on picking stocks according to their intrinsic worth (an in-depth analysis of fundamentals is conducted in-house), not on the composition of the benchmark index. Investments may therefore be concentrated on a limited number of stocks; there must nevertheless be at least 20 stocks in the portfolio.
What objective?
The Sub-Fund's objective is to outperform pan-European equity markets over the recommended investment period. The STOXX EUROPE 600 Net Return EUR reference indicator, calculated with dividends reinvested, is provided for a posteriori comparison purposes.
What breakdown?
Stocks in companies that have their head office in the European Union or related derivatives instruments (such as CFD or DPS): 60% to 100% of net assets,
Stocks outside the European Union: up to 25% of net assets,
Euro-denominated fixed-income government or corporate securities: 0% to 25% of net assets
Units and/or shares in UCI funds: up to 10% of net assets
The fund may invest in listed derivatives instruments or OTC derivatives products (other than CFD and DPS) equating to 40% of its net assets, including standardized futures contracts and non-complex options traded on the regulated markets in order to hedge or increase equity exposure, while not actively seeking overexposure.
For what type of investor?
All investors and in particular investors who are seeking exposure to the European equity markets.
Which characteristics?
Pricing : Daily
Fund Legal Type : SICAV mutual fund governed by Luxembourg law
Country Of Domicile : LU
Min Subscription Amount :
2500€ (Share H-A (USD), Share A, Share H-A (CHF), Share AD)
200000€ (Share IG, Share I, Share H-I (CHF), Share I (GBP), Share H-I (USD), Share H-I (GBP), Share ID)
Nil (Share H-N (GBP), Share ND, Share B, Share N, Share N (GBP))
50000€ (Share F)
Min Subscription Shares :
None (Share H-A (USD), Share IG, Share I, Share H-I (CHF), Share I (GBP), Share A, Share H-A (CHF), Share H-N (GBP), Share AD, Share H-I (USD), Share ND, Share B, Share N, Share H-I (GBP), Share ID, Share N (GBP), Share F)
Subscription Fees : 2% max
Performance fee : 20% of the positive performance net of any fees above Stoxx Europe 600 NR

What taxation?
This fund is eligible for French PEA personal equity plans. Please consult your usual financial advisor for further information.
Legal information
The above information is not a confirmation of any transaction and does not comprise investment advice. Past performances are not a reliable indicator of future performances. Management fees are included in performances. Access to products and services presented may be restricted regarding certain persons or countries. Tax treatment depends on the individual situation of each investor. For full information regarding strategies and fees, please refer to the prospectus, KIID documents and other regulatory information available on this website or free of charge on demand from the investment management company's registered offices.