Rajesh Varma
Rajesh Varma is a graduate of the University of Michigan (BSE 1986 and MBA 1988).

He began his career at Fidelity in Hong Kong as an analyst covering Asian markets. Between 1991 and 1993 he worked in a hedge fund in Hong-Kong (Arral Associates - the first Asian hedge fund) covering Asia and technology. In 1993, he set up an Asia hedge fund at KI Pacific AM based in London. In 1997, he joined Montgomery AM in San Francisco as fund manager specialising in several global sectors. At the end of 2000, he moved to Paris, where he worked for two years at Eurazeo. Rajesh joined Carmignac Gestion in December 2002 where he managed global funds focusing on new technologies, healthcare and renewable energies, participating in Asian stock-picking for the whole range of funds.

He joined the DNCA Finance management team in September 2010.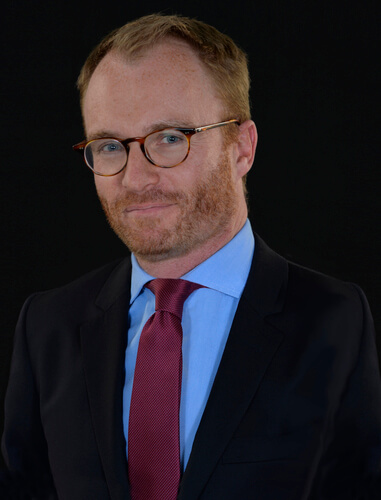 Don Fitzgerald
Don Fitzgerald, CFA (Chartered Financial Analyst) graduated from Trinity College Dublin.

He began his career with Citigroup in 1996 firstly in Dublin then in Frankfurt and Paris. He joined WestLB Paris as an investor in distressed debt in 2003 and Tocqueville Finance in 2007. From 2008 to August 2015 he managed the fund Tocqueville Value Europe to first decile performance, by Quantalys, in its category over 1, 3 and 5 years. May 2015 he was awarded the Silver Prize by REVENU for risk adjusted returns in the European equities segment over 3 years. Trilingual, Don worked in Dublin, Paris , London and Frankfurt.

In September 2015, he joined DNCA Finance.
Romain Avice
Romain Avice is a graduate of EDC and holds a master's degree in Finance.

In July 2008, he joined DNCA Finance as an assistant management before becoming manager - analyst on Gallica in December 2012 and on DNCA PME in December 2014.
Marie-Claire Mainka
Marie-Claire Mainka is a graduate of the ISG international business school and a qualified member of the SFAF (French Society of Financial Analysts).

She began her career as a financial analyst, spending 10 years at Ferri and then moving to Natwest. She then worked in European equity sales at Citigroup and RBS.

In May 2015, she joined DNCA Finance as an analyst.