Romain Grandis
Romain Grandis, CFA charterholder, holds a degree in civil engineering from the Ecole des Mines and an Actuarial qualification from the ISFA financial science and insurance institute in Lyon.

He began his career at CIC Lyonnaise de Banque in 2004, and in 2005 joined MMA Finance, part of the Covéa group, as a fund manager and quantitative analyst on European equities. In 2010, he joined Covéa Finance, using his quantitative analysis skills across all asset classes. In 2011, Covéa Finance appointed him to manage insurance mandates for the group's various entities.

Romain joined DNCA Finance in May 2016 as co-fund manager in both the bond and diversified fund management teams.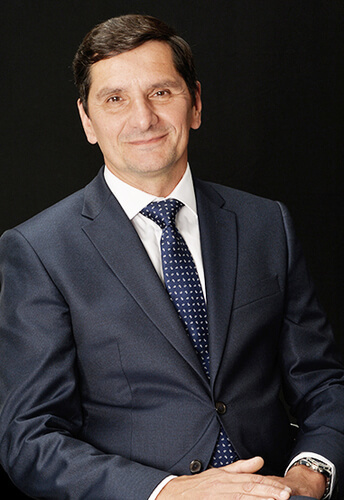 Pascal Gilbert
Pascal Gilbert, 54, began his career in 1987 at Banque Fédérative du Crédit Mutuel as a prop trader. In 1998 Pascal joined Banque de Financement et de Trésorerie where as Head of Eurozone bond portfolio management. He then joined La Française in 2001 as Head of bond funds, he was in charge of a team of seven and he managed more than €15bn, including the Multistratégies Obligataires Fund which was rated 5 stars by Morningstar. He was ranked AAA by Citywire.

In September 2017, Pascal Gilbert joined DNCA Finance.
François Collet
François Collet, 37, began his career in 2003 at Natixis Asset Management as a bond fund manager. He managed Natixis Oblivariable and set up Natixis Euro Inflation. In 2006, François joined La Française as Deputy Head of bond portfolio management, he was more particularly in charge of the inflation theme. He managed five bond strategies with total assets under management of €2.6bn, including the Euro Inflation Fund which was rated 5 stars by Morningstar. He received a Lipper award in 2013.

In September 2017, François Collet joined DNCA Finance.