DNCA Invest
Global Convertible
s
Global Convertible Bonds
Add to bookmarked funds
Copier le code ISIN
---
The international equity markets were hit by macroeconomic news again in August and put in diverging performances over the month i.e. negative in Europe and a continued rally in the US. Concerns on a number of emerging markets (Turkey, Argentina, Brazil) as well as a tricky budget situation in Italy triggered a major sell-off. European equity funds suffered their 25th week in a row of outflows despite a reassuring round of first-half earnings reports overall. The Jackson Hole symposium did not manage to revive sustainable momentum, and the event was marked by the Fed stuck between a rock...
Igor de Maack - Félix Haron - Olivier HabaultText completed on September 03, 2018
Given that the Fund was launched less than one year ago, there is too little data to provide useful information on past performances.

At 2018-12-13
Annualized performance
since inception
+1,98%
Recommended minimum investment horizon
5 Years
Net assets
(At 2018-11-30)
Past performance is not an indicator of future performance
Management fees are included in performance. The performances are calculated net of any fees by DNCA FINANCE.
This is not a capital guarantee fund
Fund Managers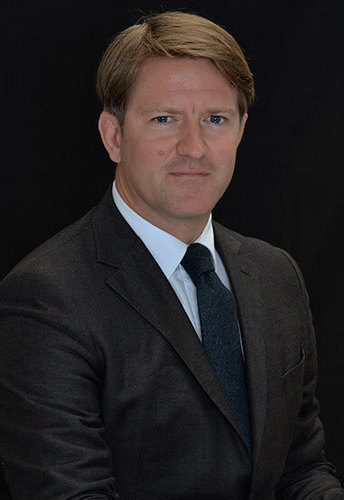 Igor de Maack
Igor de Maack graduated from HEC Paris School of Management and is a qualified member of the French financial analysts' association (SFAF) and also holds a postgraduate specialist diploma in International Taxation.

He began his career at Deloitte & Touche. In 1998, he joined the Project Financing department at BNP Paribas. In 2002, he moved to IXIS where he headed the group's participation in the financing project for the A 28 motorway, then joined the equity research team at Ixis Securities and became senior Vice President of primary equity markets at Lazard-lxis.

He joined DNCA Finance in 2007 as an infrastructures portfolio manager.
Félix Haron
Félix Haron is a CFA charterholder, holds graduate of ESC Toulouse and holds a postgraduate specialist master's degree in Financial Engineering from Paris IX Dauphine University.

He began his career at BNP Paribas, as a convertible bond specialist. After a variety of experiences in trading and asset management, Félix joined the convertible management team of BNP Paribas Asset Management.

He joined DNCA Finance in September 2013.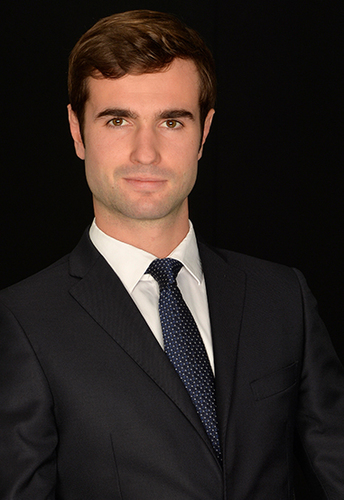 Olivier Habault
Olivier Habault graduated from HEC Paris School of Management.

He began his career at Exane BNPP as a sell-side analyst on the banking sector. He joined DNCA Finance in January 2018, working on both convertible bonds and European equities.
Performances
PerfAt 2018-12-13

YTD

1 month

3 months

6 months

1 year

2 years

5 years

Since
inception (1)

DNCA Invest Global Convertibles
-4,64%
-2,59%
-4,26%
-5,57%
-4,63%
-
-
+2,83%
UBS Thomson Reuters Global Focus Vanilla Hedged (Eur) CB Index – BBG
-3.58%
-0.40%
-2.78%
-5.08%
-3.42%
-1.69%
Simulator
(1) The inception date of the Fund is 2017-03-02

Briefly
The Sub-Fund seeks to provide capital appreciation with low volatility (annual average volatility around 7% in normal market conditions) by investing in global convertible bonds. Investors' attention is drawn to the fact that the management style is discretionary. The portfolio composition will not attempt to replicate the composition of a benchmark index from a geographical or sectorial perspective. Even so, the UBS Thomson Reuters Global Focus Vanilla Hedged (Eur) CB Index (Bloomberg ticker: UCBIFX19 Index) may be used as ex-post benchmark indicator.
What objective?
The investment process is made of the combination of a global bond approach and bond-picking policy. It aims to create a portfolio with a lower volatility than an underlying equity investment based on a fundamental approach and a qualitative analysis of each issuer.
What breakdown?
Convertible, exchangeable or mandatory redeemable bonds denominated in any other currency than Euro: from 50% (minimum) to 100% (maximum) of its total assets,
- Convertible bonds rated "investment grade" or whose issuer is rated "investment grade": at least 30% of its assets invested in convertible, exchangeable or mandatory redeemable bonds,
- Money-market instruments in adverse market conditions: from 0% to 50% of its total assets in adverse market conditions and from 0% to 25 in case of normal market conditions.
For what type of investor?
All investors, in particular investors who are willing to increase their savings with an indirect exposure mainly to global bonds (such as convertible, exchangeable or mandatory redeemable bonds).
Which characteristics?
Pricing : Daily
Fund Legal Type : SICAV mutual fund governed by Luxembourg law
Country Of Domicile : LU
Min Subscription Amount :
200000 (Share I)
Nil (Share N, Share B)
2500 (Share A)
Min Subscription Shares :
None (Share I, Share N, Share B, Share A)
Subscription Fees : 3% max
Performance fee : 15% of the positive performance net of any fees above UBS Thomson Reuters Global Focus Vanilla Hedged (Eur) CB Index – BBG with High Water Mark

Legal information
The above information is not a confirmation of any transaction and does not comprise investment advice. Past performances are not a reliable indicator of future performances. Management fees are included in performances. Access to products and services presented may be restricted regarding certain persons or countries. Tax treatment depends on the individual situation of each investor. For full information regarding strategies and fees, please refer to the prospectus, KIID documents and other regulatory information available on this website or free of charge on demand from the investment management company's registered offices.